Lament for Princess Gwenllian / Galarnad am Dywysoges Gwenllian

Instrumentation: Picc/2alto/2/Cor/2/Bass/2/Contra/4/2/2/Harp/Piano/Perc(5)/Timp(2)/Solo Vl/Sopranos(3)/Strings
The soprano voices are to be amplified in this composition, discreetly, to give an aural aura to the vocal lines.
Duration: 24 minutes
Date of Composition: 2014
Programme Note, further details of this work, and samples of pages of the music, are all available from the score. 
Memorial to Princess Gwenllian at Sempringham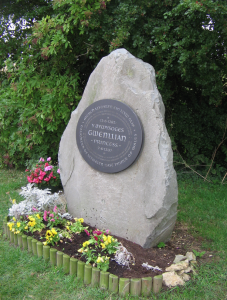 Play audio, then click on 'Enable Full Screen' to view the score in a new window.